TW: Domestic violence.
On 29th April 2021, the long-awaited Domestic Abuse Bill received Royal Assent and was signed into law as the Domestic Abuse Act 2021. It now provides the most overarching legal definition of domestic abuse and also provides a series of legal protections which are available to victims of domestic violence and their families.
What has changed?
The Domestic Abuse Act provides a new and comprehensive definition of "abusive" behaviour, which has been extended to include physical or sexual abuse; violent or threatening behaviour; controlling or coercive behaviour; economic abuse; and psychological, emotional or other abuse. This definition works to highlight that domestic abuse is not simply physical abuse but can extend into all aspects of a victim's life. Since domestic abuse is often a life-changing experience that victims face, it is imperative for the government to adapt and remain cognisant of the situations that many victims are left in, in order to provide the protection and respect that is necessary.
The Act also provides new measures to protect victims of domestic abuse in court. Since the introduction of the Act, victims will no longer be able to be cross-examined by their abusers in the family and civil courts. Victims will also be given new measures which are designed to help prevent intimidation in court; these include protective screens and the ability to give evidence via video link. Whilst these measures were in place previously, the right for victims to have this protection written into law is a step that provides certainty and is designed to encourage victims to be able to speak out in a legal setting against their abusers.
There are also new provisions in law for sexually-motivated crimes too. The landmark change that the Act enacts is that the offence of disclosing sexual photographs and videos with the intent to cause distress has now been extended to include threats of disclosure. The Act also states – in law – that a person may not consent to the infliction of serious harm, and is therefore unable to consent to their own death. This bans the defence that is colloquially referred to as the "rough sex defence". This was a defence that was disproportionately used by male abusers towards a female victim and has frequently been critiqued by domestic abuse charities and campaigns in the past.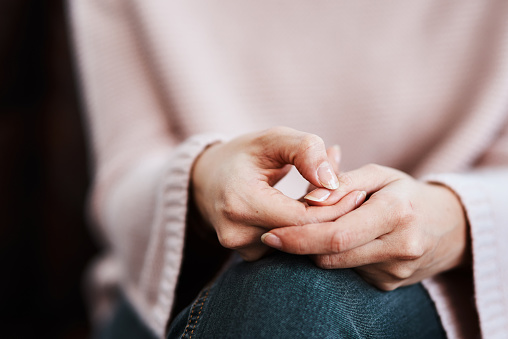 Is the Act enough of a change?
Before the Act was signed into law, it was subject to strong criticism by domestic violence charities – especially ones which exclusively provide aid to female victims – for not being an adequately significant change from the current laws and provisions for domestic abuse. A key complaint has been the lack of restriction of abusers to cross-examine their victims in criminal courts – which are the courts that often witness the most serious cases of domestic abuse. Despite the criticism that the Bill had initially faced, the government worked in coalition with various domestic abuse charities to create an act which will be the most beneficial for victims.
Since the beginning of the coronavirus pandemic, global cases of domestic violence have increased notably due to the restrictions that require people to remain at home, due to the previous "stay at home" order. As tensions get higher due to the extreme length of the pandemic, the necessity of support for victims will increase and the government must provide this. Without making provisions that can aid victims of domestic abuse as a result of the pandemic, the government will be blind-siding thousands of people in the most vulnerable position.
From a personal perspective, after meeting multiple victims of domestic violence through my job, the changes that are being clarified and solidified in law through this act are life-changing for many in theory. Having witnessed domestic abuse in many different forms in both my personal and professional life, I have seen first-hand the damage that can be caused by domestic violence; the mental turmoil and watching victims rebuild their lives from scratch is something that can never be forgotten. However, the application of these changes and the implementation of the changes in law must be received with the same accolade that the Bill was, in order to maintain the momentum that has been created and to provide the help that is so desperately needed.
Ambrin Williams